In collaboration with World Education's EdTech Center, the Royal Government of Cambodia and UNESCO launched the first learning center of Basic Education Equivalency Programme (BEEP) on Sunday, 17 February 2019, at the Institute of Technology of Cambodia.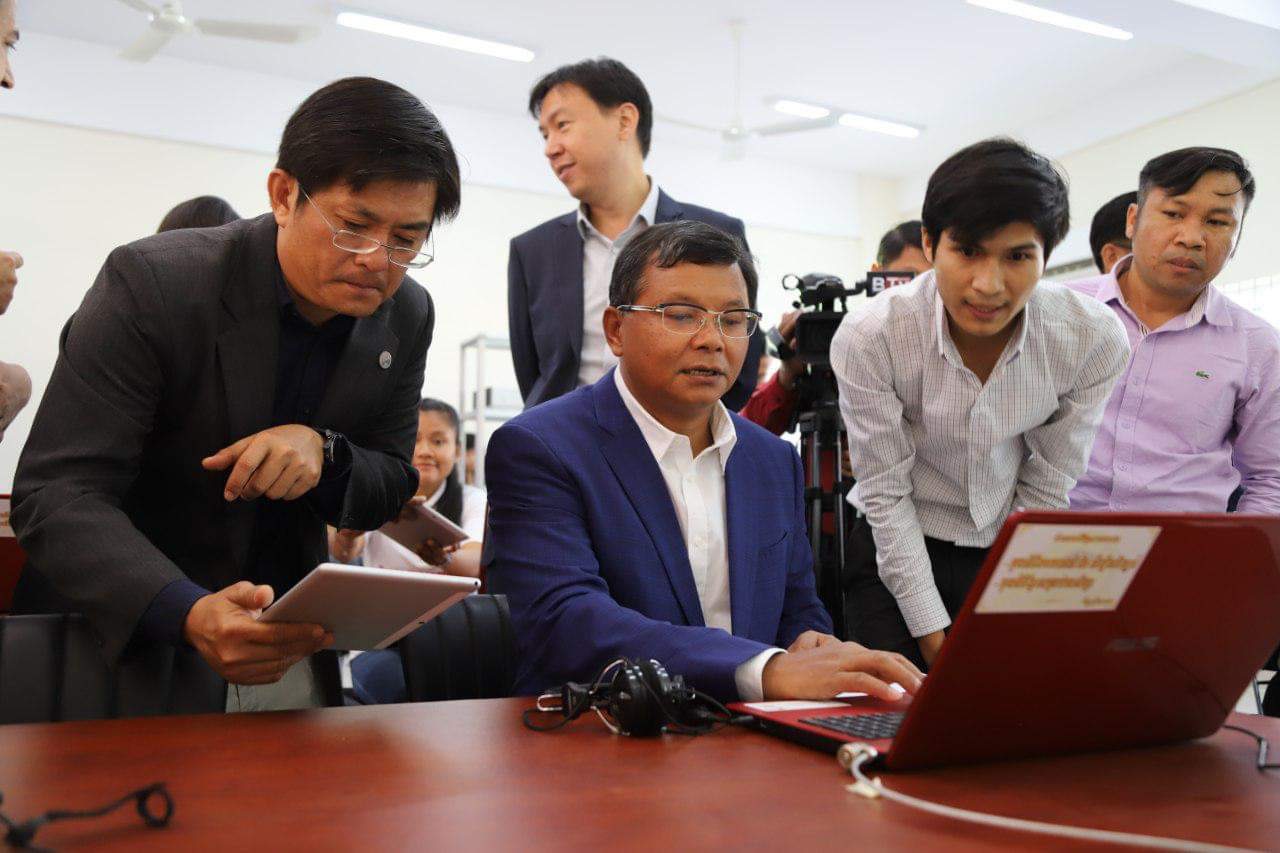 BEEP aims to provide flexible alternative education to out-of-school youth to complete lower secondary/basic education, equivalent to grade 9. The mobile learning initiative enables Cambodian youth to pursue their educational interests while continuing professional activities. BEEP is a joint initiative of UNESCO and the Ministry of Education, Youth and Sport (MoEYS) and the Ministry of Labour and Vocational Training. The eleven e-learning courses developed by the Institute of Technology of Cambodia will be available online through Moodle, the world's largest open source learning management system.
"To be able to provide a platform for the BEEP initiative to be built upon is a great milestone in Moodle's journey toward making the world a better place by empowering educators," said Martin Dougiamas, Moodle Founder and CEO. "I am proud to see Moodle providing Cambodian youth with the opportunity to have a basic education qualification. Learning through our online platform in learning institutions and through the Moodle app will enable them to build their knowledge and skills for a brighter future."
"The EdTech Center is thrilled to be supporting the work of the BEEP initiative to extend education access in Cambodia through mobile learning, especially to out of school youth who are eager to study but have had to drop out to support their families" said Alison Ascher Webber the Director of Strategic Initiatives at the EdTech Center. "The past few months we've made a lot of progress and we're excited to continue our partnership with MoEYS, UNESCO, Institute of Technology Cambodia, and Moodle on closing skills and opportunity gaps in Cambodia."The 11 courses will be piloted in 10 centers across Cambodia. Students will be given free internet access to the e-learning courses and can take courses of their interest and need at their own pace.
Recognizing the need for flexible learning environments, MoEYS and UNESCO are working with World Education's EdTech Center to take advantage of the Moodle platform and extend access to the courses through the recently released Moodle Mobile App in Khmer. World Education and its partners translated the Moodle Moblie App to Khmer in time for the launch of BEEP.
| | |
| --- | --- |
| | Youth test out the BEEP platform prior to the launch. The EdTech Center provided guidance on user testing for the Moodle mobile app. |